The Bair Island Aquatic Center (BIAC) is a diverse Silicon Valley community whose mission is to offer human-powered watercraft programs and education, while providing the public access to the San Francisco Bay's sensitive and unique ecosystem.
BIAC offers year-round competitive and recreational programs to our beginning class graduates and to experienced rowers or paddlers.
---
Note:
Smith and Corkscrew Sloughs are now open but hazardous
due to the new Flow Restrictor construction. Clever routes are available above a 5' tide and safest 90 minutes past peak high tide. Beware of new tidal flows everywhere inside of Bair Island.
---
21st Annual Fall Regatta
Sunday November 18, 2012
San Mateo Marina Lagoon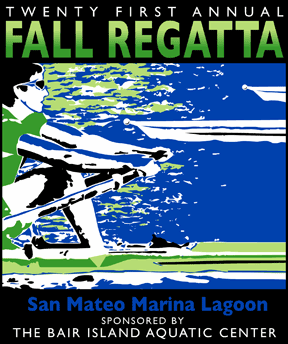 Learn To Row 2012
April through September 2012
All Boats BBQ Picnic at BIAC
Friends and Family Welcome
Sunday, June 3rd, 2012
Picnic Flyer
BIAC Newsletter
January 2012
7th annual Corkscrew Regatta
Sunday December 11, 2011
20th Annual Fall Regatta
Sunday, November 6, 2011
Results
2nd Annual PortFest
October 1, 2011 Races
Beauty on the Bay
A Media Center video about BIAC
---
Located in Redwood City, CA; BIAC provides protected public access to the water surrounding Bair Island, the largest remaining restorable wetlands in the South San Francisco Bay.
For more information about BIAC, see Getting Started or explore the links on the left side of this page.