Sunday, November 18th, 2012
San Mateo Marina Lagoon
Final Race Results
Thank you for your patience!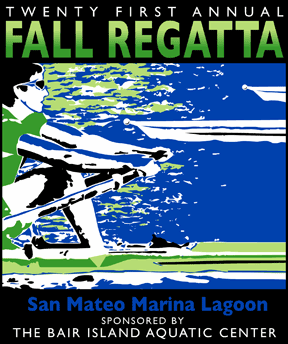 The Bair Island Aquatic Center (BIAC) is pleased to present our 21st Annual Fall Regatta on the beautiful San Mateo Marina Lagoon. Join us for this 5K head race, over a memorable race course. Boating is from the Parkside Aquatic Center.
Please save the date and send questions to " FallRegatta at GoBair dot Org".
Our regatta marks the end of the USRA Fall racing season in California and attracts a great crowd of rowers and spectators alike. Over 600 men and women from ages 15 to 70 compete in about 170 entries in 65 races.
---
2012 Competitor Entry and Information
---
Sponsors, Volunteers, Fans, and Press
---
Past Fall Regatta Final Results